This June, the Cherokee Community will celebrate the official opening of the brand-new Men's Home located on the Cherokee Indian Reservation. The Men's Home, which offers transitional housing to men, and their children, who are coming from treatment at the Hospital or satellite clinics, was the focus of the 11th Annual Cherokee Indian Hospital Foundation Gala.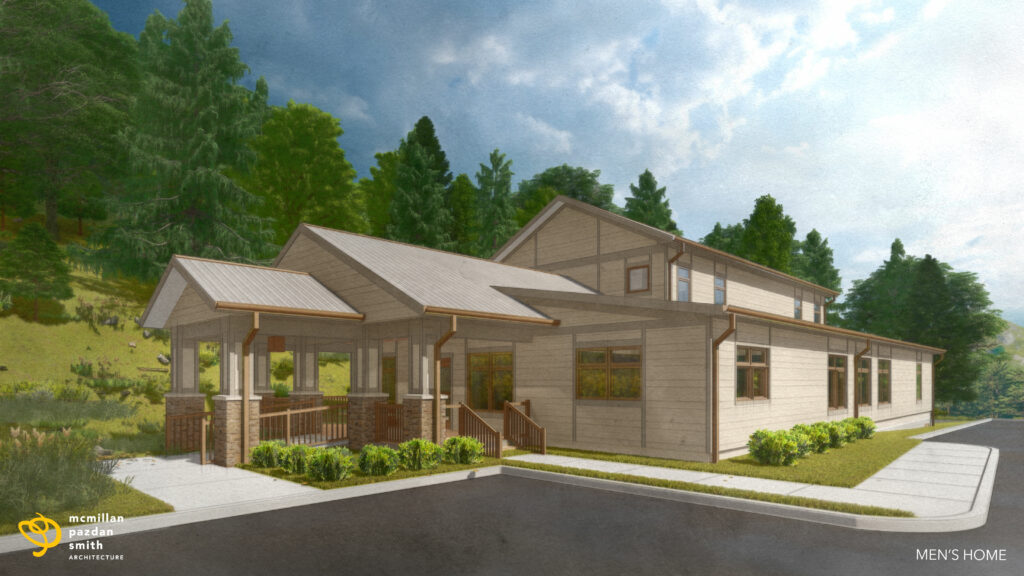 To hear directly from community members about the benefit of the Men's Home, click here.
A groundbreaking for the facility was held last Fall with the goal of doors opening for patients by June 2023.
"The Men's Home is one of the final stages to complete the Recovery Continuum of Care that was designed especially for our friends and neighbors," said Cherokee Indian Hospital Foundation Director Sheyahshe Littledave. "The Cherokee Indian Hospital Foundation was proud to help support this endeavor by dedicating a portion of the proceeds raised at the 11th Annual Foundation Gala to help the Men's Home better serve our community."
With money raised during the 2022 Gala, the first time the event was held following the COVID-19 Pandemic, the Men's Home was able to purchase a transit van to help transport residents to and from critical locations such as doctor's appointments, work, and court.
The facility, which is located at 197 Children's Home Loop, is just over 4,000 square feet and cost around $2 million. The facility will have the capacity to house up to eight men at any given time, with patients staying in the care of the facility until they are in a place to transition back into their home communities.
The Men's Home joins the roster of recovery and support services committed to proving there is "Hope in Recovery" offered by the Cherokee Indian Hospital which includes the Analenisgi Inpatient Unit, Kanvwotiyi and the Women's Recovery Support Home.