Our 11th Annual CIH Foundation Gala is back!
---
After a two-year hiatus due to the on-going COVID-19 pandemic, we are excited to be back with our annual gala event! There is no theme this year, we simply want you to come dressed in your best and be prepared for a night of great food and great entertainment.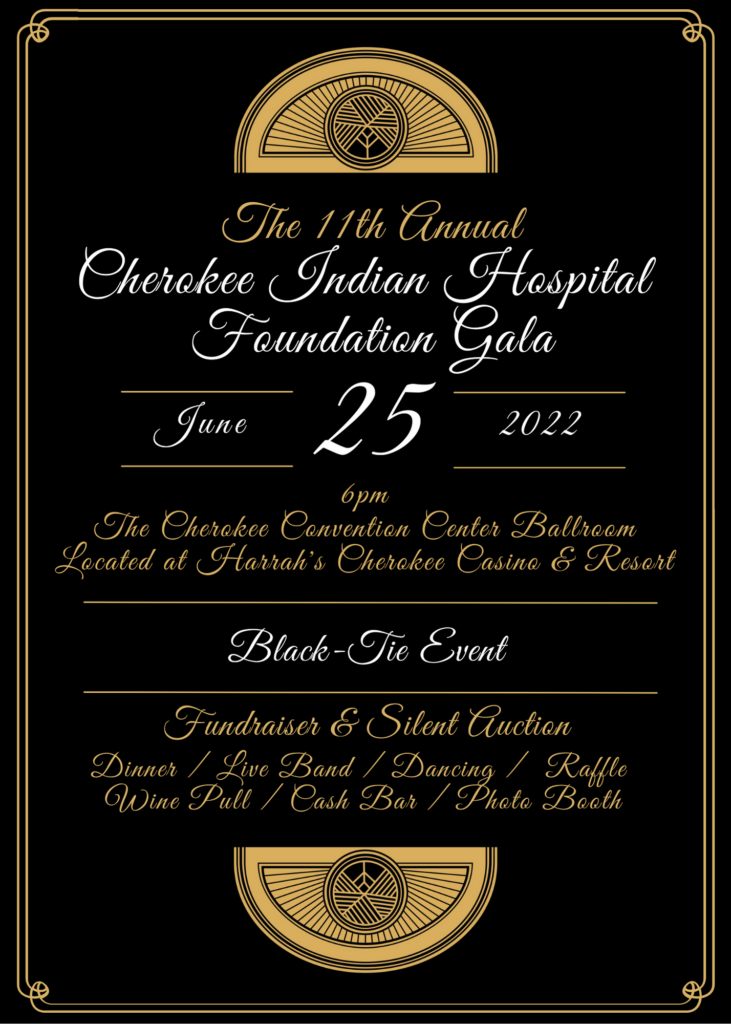 ---
Looking Back: Our 2019 Gala
Our 10th Annual Foundation Gala was held on June 29, 2019 in the Council Fire Ballroom at Harrah's Cherokee Casino Resort in Cherokee, NC. It was a spectacular evening, featuring dinner, dancing, a photo booth, and a silent auction filled with valuable items donated by several local businesses and Cherokee artists.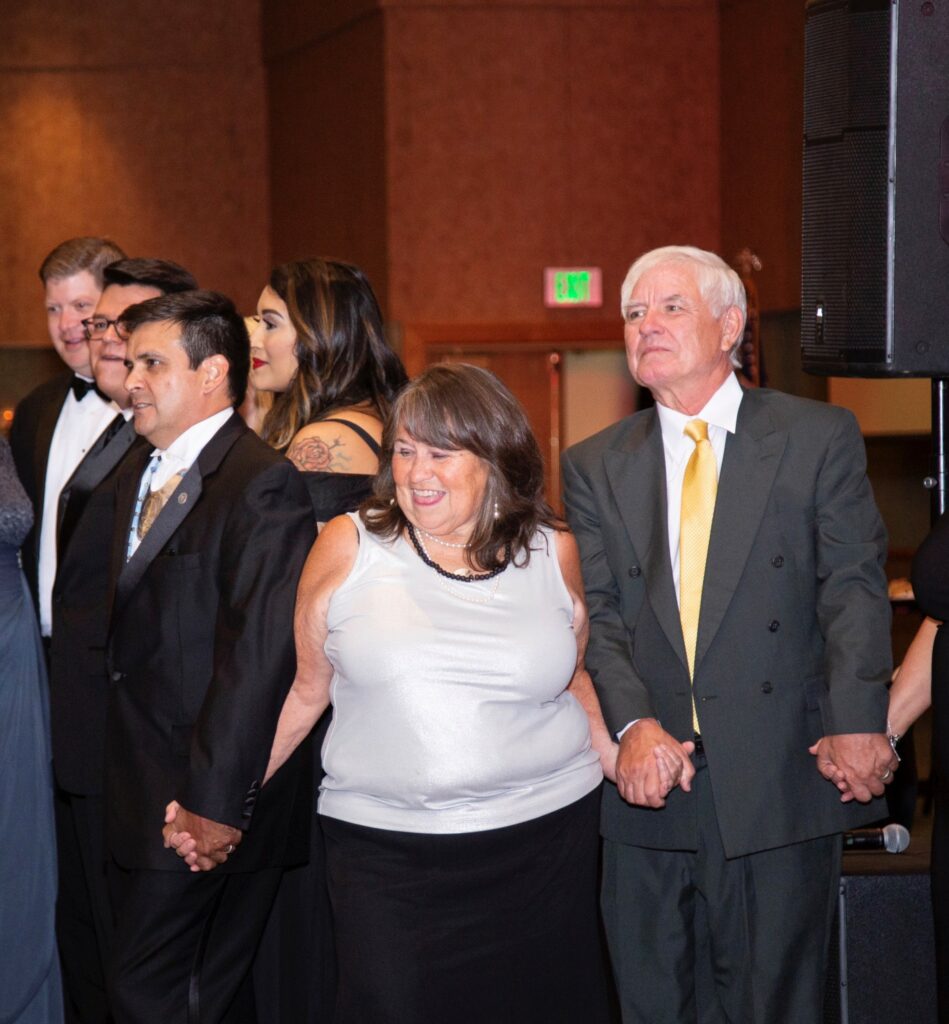 The evening's guest of honor was Jody Bradley, who was tasked with creating the very first Heritage Gala for the CIHF ten years ago, and served as the first director of the Cherokee Indian Hospital Foundation. Proceeds from the 2019 Gala were used to purchase supplies and equipment needed for the new Women's & Children's Home, which opened in January 2020.
Helping turn compassion into action.
The Gala has impacted and uplifted many aspects of Cherokee healthcare. Here are just a few it has helped:
The Children's Play Area at the Cherokee Indian Hospital's main campus
Mammography equipment and annual maintenance
Optical and dental equipment
A playground for the new Women's & Children's Home
Numerous updates to satellite clinics
We sit in an enviable position. Our board and staff get to see so much caring and compassion—from our local neighbors, perhaps who have had a family member treated in our community, to corporate donors that care in profound ways. It's a joy to help them find ways in which they can support CIHA easily, conveniently, and anonymously, if they prefer.
The Eastern Band of Cherokee Indians and CIHA do not fund all of the vital healthcare services the Cherokee community uses, and it is often the generosity and kindness of individual donors, as well as important corporate partnerships and donations, who provide security and an extra assurance that those services will always be there.
Your Cherokee Indian Hospital Foundation is working to address and more transparently identify our specific healthcare needs across the Qualla Boundary, so that together we can all work toward the same goals. Keep an eye out throughout the Cherokee Indian Hospital Authority's hospital and clinics—you may just see a vital medical service you helped provide, a unique Cherokee artwork that helps someone to feel better and heal, or a new surgical tool or service being offered—something you've helped to make happen.
Sometimes the smallest efforts create the greatest impacts. Please make your donation payable to the Cherokee Indian Hospital Foundation at:
Cherokee Indian Hospital Foundation
Attn: Sheyahshe Littledave
1 Hospital Road
Cherokee, NC 28719